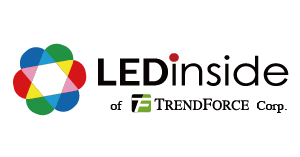 Herzogenrath, Germany, May 5, 2022 – AIXTRON SE (FSE: AIXA, ISIN DE000A0WMPJ6), a leading provider of deposition equipment to the semiconductor industry, starts the year with continued strong demand from all addressed end markets. Year-on-year, first quarter 2022 order intake as well as revenues, gross profit and net income all increased, partially significantly. Based on this development and in view of the positive business outlook, the Executive Board confirms the growth guidance for the full year 2022.
Order intake at a high level with demand from all end markets
At EUR 130.2 million, order intake in the first quarter of 2022 is at a very high level and was 5 percent above the order intake in the same quarter of the previous year (Q1/2021: EUR 124.4 million). The strongest demand was recorded from the area of energy-efficient GaN power electronics, directly followed by the growth area of SiC power electronics. Likewise high demand came from optoelectronics for lasers for fast optical data communication and from the LED area including Micro LED. The order backlog in Q1/2022 increased by 16% year-on-year to EUR 260.4 million (Q1/2021: EUR 223.5 million).
Energy-efficient power electronics as main revenue driver
Revenues of the MOCVD world market leader improved by 79% to EUR 88.6 million (Q1/2021: EUR 49.5 million) compared to the same quarter of the previous year. Equipment for the production of gallium nitride power electronics was the main revenue driver, followed by systems for data communication lasers as well as systems for the production of Micro LEDs and classic LEDs.
Strong earnings performance

Gross profit doubled year-on-year, increasing by 108% to EUR 35.9m with a gross margin of 41% (Q1/2021: EUR 17.3m). In the quarter, AIXTRON increased its research and development (R&D) expenses to EUR 14.1m (Q1/2021: EUR 11.9m), in particular to bring next generation deposition equipment to market for various applications.
The operating result (EBIT) significantly increased year-on-year to EUR 14.2 million (Q1/2021: EUR -0.7 million), corresponding to an EBIT margin of 16% of revenues. Net profit more than tripled to EUR 13.8 million (Q1/2021: EUR 3.8 million). This includes income from the capitalization of deferred taxes on tax loss carryforwards in the amount of EUR 1.2 million. Earnings per share tripled and increased to EUR 0.12 in the quarter (Q1/2021: EUR 0.04).
Strong financial position

At EUR 22.4 million, free cash flow in Q1/2022 was EUR 5.7 million lower than in the same quarter of the previous year (Q1/2021: EUR 28.1 million), which was mainly due to higher inventories in preparation for the higher expected business volume in the coming quarters. Cash and cash equivalents including financial assets increased to EUR 374.6 million as of March 31, 2022 (Dec. 31, 2021: EUR 352.5 million).
The high equity ratio of 80% as of March 31, 2021 (Dec. 31, 2021: 80%) underlines AIXTRON's financial strength.
A proposal will be made to the Annual General Meeting on May 25, 2022, to distribute a dividend of 30 euro-cents per share (2021: 11 euro-cents per share).
The number of employees in the Group increased to 737 as of March 31, 2022, from 718 as of December 31, 2021. The structural strengthening of the organization for further growth is thus well on track.
Growth guidance 2022 confirmed
Due to the good business development in the first quarter and in view of the expectation of a positive development of demand for the financial year 2022, the Executive Board confirms the growth guidance issued. Accordingly, order intake is expected to be in a range between EUR 520 million and EUR 580 million. With revenues in a range between EUR 450 million and EUR 500 million, the Executive Board expects to achieve a gross margin of approximately 41% and an EBIT margin of approximately 21% to 23% of revenues in fiscal year 2022.
The expectations for 2022 are subject to the provision, that global crisis situations continue to have no significant impact on the development of the business.
"As expected, demand for our technologies continues to be strong", said Dr. Felix Grawert, CEO and President of AIXTRON SE. "Our next generation systems in particular are very well received by our customers and make us very optimistic about their upcoming market introduction."
"Our strategy to prepare suppliers early for our expected growth is proofing effective and allows us to deliver our tools as planned and to confirm our growth guidance", says Dr. Christian Danninger, CFO of AIXTRON SE. "We are well on track to realize our planned growth this year as announced."
To download photos, please click here.
Key financial data

Q1/2022

Q1/2021

+/-

Q1/2022

Q4/2021

+/-

(EUR million)

 

 

(%)

 

 

(%)

Incoming orders

130.2

124.4

5

130.2

119.7

9

Order backlog
(equipment only)

260.4

223.5

16

260.4

214.6

21

Revenues

88.6

49.5

79

88.6

180.9

-51

Gross profit

35.9

17.3

108

35.9

80.0

-55

%

41%

35%

6 pp

41%

44%

-3 pp

Operating result / EBIT

14.2

-0.7

n.m.

14.2

57.9

-75

%

16%

-1%

17 pp

16%

32%

-16 pp

Net profit

13.8

3.8

264

13.8

51.9

-73

%

16%

8%

8 pp

16%

29%

-13 pp

Earnings per share (EUR)

0.12

0.04

200%

0.12

0.46

-74%

Free cash flow

22.4

28.1

-20

22.4

21.6

4
Financial information
The presentation on the results for the first quarter of fiscal 2022 is available at:
https://www.aixtron.com/en/investors/publications
The complete financial tables of the Group (income statement, other comprehensive income, balance sheet, cash flow statement and statement of changes in equity) related to this press release are available as part of the Quarterly Statement for the first quarter of 2022 at:
https://www.aixtron.com/en/investors/publications
There, the non-financial Group report (Sustainability Report) 2021 of AIXTRON SE including details on the application of the EU taxonomy is
also available.
Investor conference call
In conjunction with the release of the first quarter 2022 results, AIXTRON will host a conference call (in English) for analysts and investors on Thursday, May 5, 2022, at 15:00 CEST (06:00 a.m. PDT, 09:00 a.m. EDT). You can dial into the conference from 14:45 CEST (05:45 a.m. PDT, 08:45 a.m. EDT) on the following telephone number: +49 (30) 23 25 31 411 or +1 (862) 701-2734. An audio recording or transcript will be available after the conference at: https://www.aixtron.com/de/investoren/events/telefonkonferenzen.
 
Gold+ Member Report
Report Name
Content
Format
Release

LED Industry Demand and Supply Database

Demand Market Forecast:

PDF / Excel

1Q (March) /

3Q (September)

2022-2026 Demand Market Forecast

(Backlight and Flash LED / General Lighting / Architectural Lighting / Automotive- Passenger Car & Box Truck & Scooter / Video Wall / Horticultural Lighting / UV LED / IR LED / Micro LED / Mini LED)

Supply Market Analysis:

1. LED Chip Market Value (External Sales, Total Sales)

2. WW New GaN LED and AS/P LED MOCVD Chamber Installation Volume /

    WW Accumulated GaN LED and AS/P LED MOCVD Chamber Installation

3. GaN LED and AS/P LED Wafer Market Demand (By Region / By Wafer Size)

4. GaN LED and AS/P LED Market Sufficiency Analysis

LED Player Revenue and Capacity

LED Chip Market Analysis:

PDF / Excel

2Q (June) /

4Q (December)

Top 10 LED Chip Manufacturer Revenue and Wafer Capacity

LED Package Market Analysis:

LED Package Manufacturer Revenue, LED Revenue, and Capacity

Top 10 LED Package Revenues in Backlight and Flash LED, Lighting, Automotive, Video Wall, UV LED

LED Industry Price Survey

Price Survey- Sapphire / Chip / LED Package (Backlight, Lighting, Automotive, Video Wall, UV LED, IR LED, VCSEL)

Excel

1Q (March) /

2Q (June) /

3Q (September) /

4Q (December)

LED Industry Quarterly Update

Major Players Quarterly Update:

PDF

1Q (March) /

2Q (June) /

3Q (September) / 4Q (December)

EU / U.S- Lumileds, ams OSRAM, CREE LED (Smart Global Holdings)

JP- Nichia, Citizen, Stanley, ROHM

KR- Samsung, Seoul Semiconductor, Seoul Viosys

ML- Dominant

TW- Ennostar, Epileds, Everlight, LITEON, AOT, Harvatek, PlayNitride

CN- San'an, Changelight, HC SemiTek, Aucksun, Focus Lightings, Nationstar, Hongli, Refond, Jufei, MTC, ChangFang Lighting, MLS
If you would like to know more details , please contact: