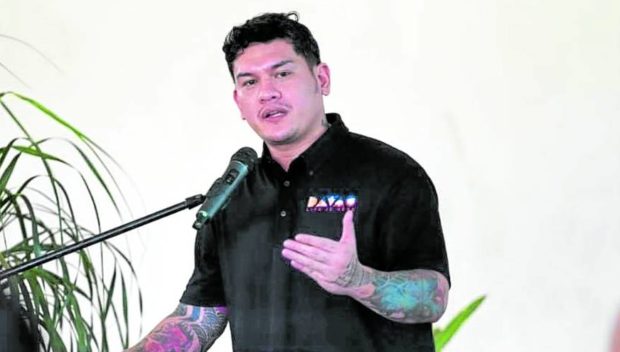 DAVAO CITY—The office of the Davao City Vice Mayor and Davao City mayor-elect Sebastian "Baste" Duterte has disowned a Facebook fan page that is criticizing the opposition and its supporters.
The office also pointed out that this was not the first time that fan pages used the name of the mayor-elect as just two months ago, the office cautioned the public about the existence of these pages.
"Reminding everyone to be mindful of social media accounts and pages pretending to be Vice Mayor Baste or representing the Davao City Vice Mayor's Office," the office said in its post on March 28.
Among other calls, the fan page also pushed for the signing of a petition for the shutting down of the University of the Philippines and renaming it the Bagong Pilipinas University where CAT/ROTC (Citizen Army Training/Reserve Officers Training Course) is made mandatory.
Both training courses were mandatory in the past, but CAT, a training course for fourth year high school students, has been tweaked, while ROTC, which used to be 12 units in college, has become optional since 2002 when then President Gloria Macapagal Arroyo signed a law replacing it with the National Service Training Program, or community service course.
With the impending appointment of presumptive vice president Sara Duterte to the Education portfolio, there were speculations that she would push for the reinstatement of the two programs, although the ROTC is under the Commission on Higher Education.
Her father, outgoing President Rodrigo Duterte, has pushed for the reinstatement of the ROTC, although a congressional bill has yet to be approved.
/MUF
Subscribe to our daily newsletter
Read Next
Subscribe to INQUIRER PLUS to get access to The Philippine Daily Inquirer & other 70+ titles, share up to 5 gadgets, listen to the news, download as early as 4am & share articles on social media. Call 896 6000.