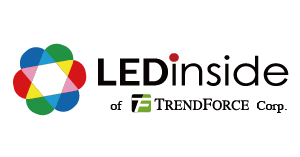 DURHAM, N.C.–(BUSINESS WIRE)–CreeLED, Inc. ("Cree LED"), a SMART Global Holdings company (Nasdaq: SGH), announced that it has filed a patent infringement lawsuit in the United States District Court for the Western District of New York against Star Headlight & Lantern Co., Inc. ("Star"). The lawsuit asserts that Star has infringed Cree LED's rights in four United States patents (U.S. Patent Nos. 8,884,510; 9,048,396; 9,865,780; and D718,258) by selling a DLITE product that incorporates six infringing LED packages.
Cree LED specializes in delivering a broad portfolio of high-performance LED chips and components to its customers. Cree LED, together with its predecessor, Cree, Inc., has a thirty-year track record of innovations and industry firsts. This rich history in technology and innovation has distinguished Cree LED as one of the LED industry's strongest brands. Cree LED's contributions to LED development and design serve as the basis for Cree LED's expansive portfolio of U.S. and worldwide patents covering an array of innovative technologies.
As a U.S.-based market leader that has extensively invested in research and development, quality, and product innovation, Cree LED is committed to protecting and enforcing its valuable intellectual property rights.
Disclaimers of Warranties
1. The website does not warrant the following:
1.1 The services from the website meets your requirement;
1.2 The accuracy, completeness, or timeliness of the service;
1.3 The accuracy, reliability of conclusions drawn from using the service;
1.4 The accuracy, completeness, or timeliness, or security of any information that you download from the website
2. The services provided by the website is intended for your reference only. The website shall be not be responsible for investment decisions, damages, or other losses resulting from use of the website or the information contained therein

Proprietary Rights


You may not reproduce, modify, create derivative works from, display, perform, publish, distribute, disseminate, broadcast or circulate to any third party, any materials contained on the services without the express prior written consent of the website or its legal owner.