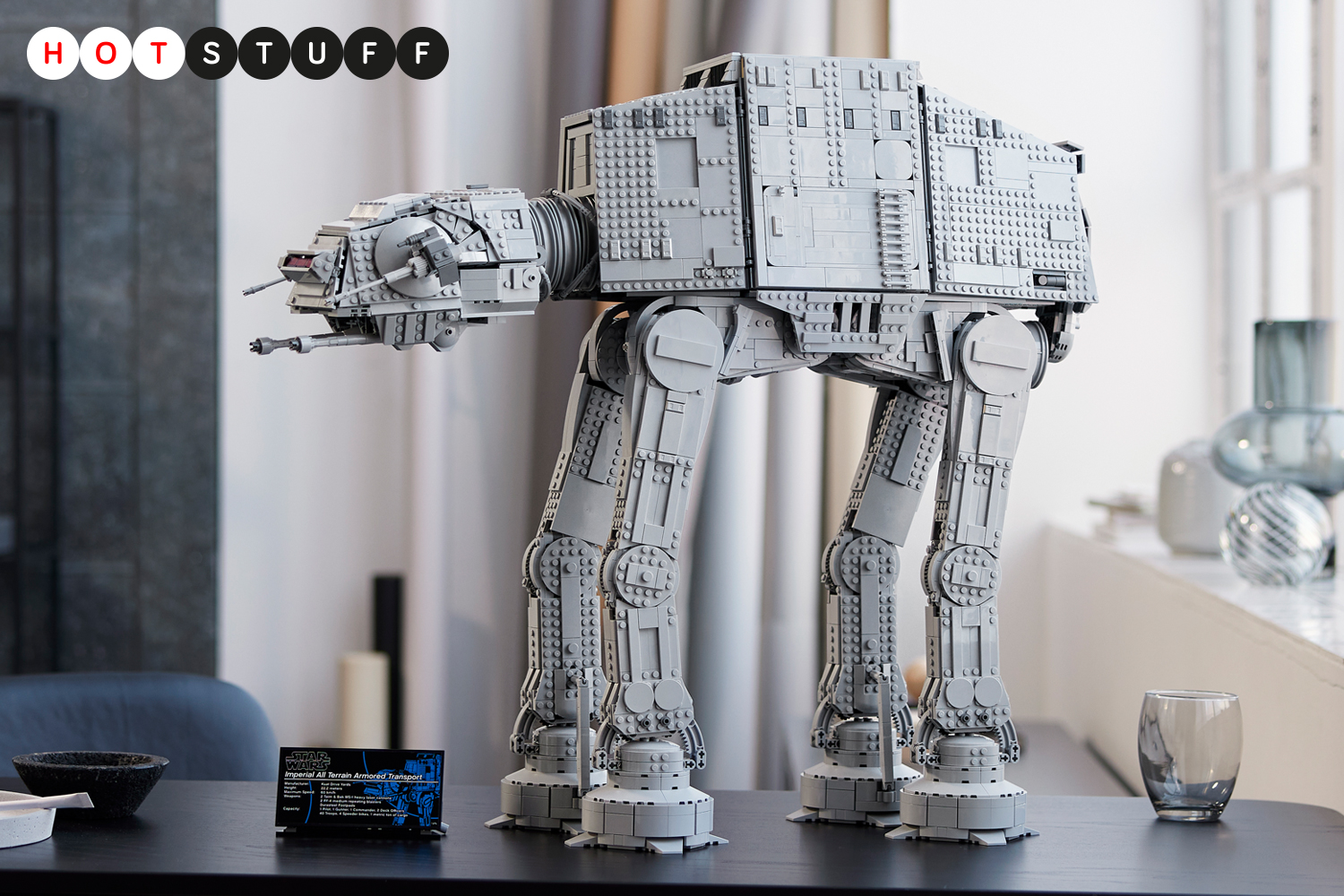 Spare a thought for Lego Luke Skywalker. He's all alone in this latest Lego kit, tasked with defeating a colossal stompy metal beast filled with evil Empire types, all while armed with a bit of wire and a magic glow stick. Yep, we're back in Star Wars Ultimate Collector Series territory, and this time an AT-AT's appeared over the horizon to obliterate your wallet's insufficient defences.
Available 26 November, this particular AT-AT is the priciest Lego Star Wars set yet, coming in at an immense £750/$800. But you get a lot for your outlay: the final model comprises a whopping 6785 pieces and stands 62cm tall. Inside, there's enough room for 40 minifigs and four speeder bikes – although to Luke's great relief, Lego only supplies General Veers, two AT-AT drivers, one Snowtrooper Commander, four Snowtroopers and two bikes. Phew!
Leg it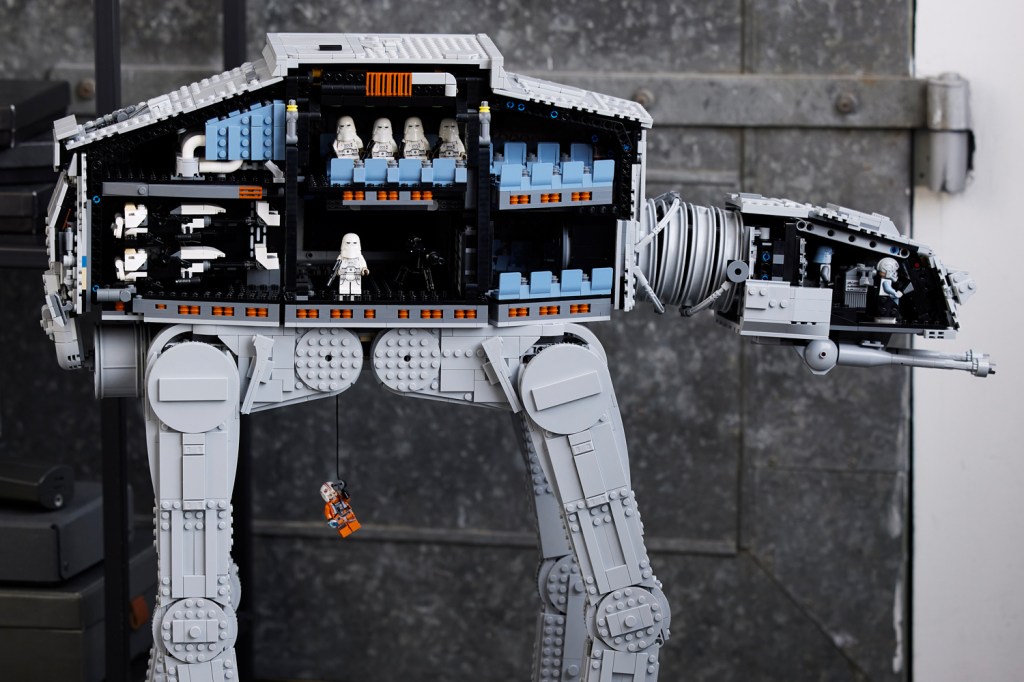 Although primarily designed for display, this huge set is no mere ornament. The head moves and guns spin. You can adjust the legs to recreate that fan-fiction scene you've replayed in your head over and over where an out-of-continuity AT-AT mercilessly crushes Jar Jar Binks into a small pile of goo.
Want to unleash your inner kid? Take off the side panels to meticulously position all the minifigs inside – and then have the imperial army unleash on Lego Luke by way of a dinky brick-built E-Web heavy repeating blaster, while the two speeder bikes blaze across your (white, natch) carpet.
Just don't let a kid near the thing when armed with a Lego Snowspeeder, or they'll recreate that famous scene from Empire and you'll no longer be staring at your Lego pride and joy, but instead at £750 of random grey bricks littering the floor.