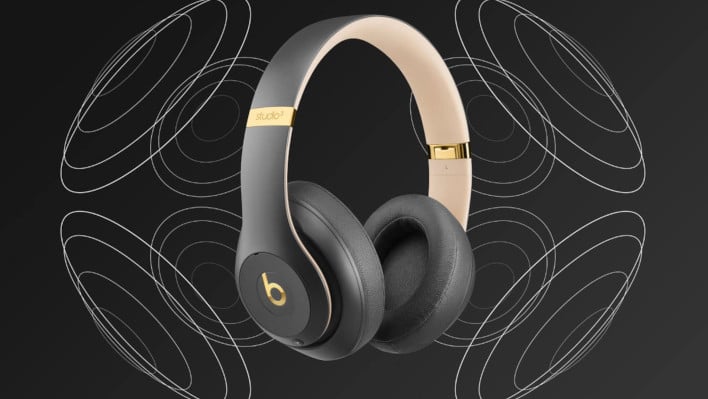 As of this posting it will be Father's Day tomorrow, and naturally there are some excellent deals available from Amazon this weekend. Fortunately for you, we have curated a few gems all in one convenient location here.
First released in 2008, Beats By Dre burst onto the audio scene gaining massive popularity almost immediately. Later that popularity gained the attention of a little computer manufacturer out of Cupertino. Now massively discounted by 43%, saving $149.96, you only need to spend $199.99 to get the Beats Studio 3 Wireless Noise Cancelling Headphones, which are pictured up top here. They sport 22 hours of listening time, a built in microphone, and utilize Apple's W1 headphone chip. They even have a great fast Fuel feature, which allows 3 hours of play with only a 10 minutes charge.
Of course, you almost can't talk audio without talking about Bose, and its almost ubiquitous QuietComfort line. The Bose QuietComfort 45 Bluetooth Wireless Noise Cancelling Headphones have up to 24 hours of battery life from a single charge, and has both active noise cancelling and an Aware Mode. That Aware Mode allows for pass-through audio when you do need to have the outside world heard, for example, walking down the street for safety sake. Pick them up for a 15% discount, saving you $50 and only costing $279.00, great deal for Bose headphones if you ask us.
Okay, maybe your budget is a little bit tighter than that. If so, then you obviously should think about Sony. Its WHCH710 Bluetooth Wireless Noise Cancelling Headphones provide a whopping 35 hours of battery life, USB Type-C charging, and an NFC one-touch pairing mode. On sale now for $98.00, that's 35% off, saving $51.99.

Of course, if you'd just like some simple friendly interactions with a smart assistant, or a simple localized speaker, well, the Amazon Echo Dot (3rd generation) is still a great little smart speaker. You can save $15.00 now, that's 38% off. So, for $24.99 on this device that supports Amazon Alexa, skills, phone calls, music streaming, games, and so much more.
Of course, the deals do keep on coming for dear old dad, so check out a few more we have below!
Echo Dot (4th Generation) Smart Speaker – $39.99 (33% off, save $20)
Ring Video Doorbell, Wired, 2021 Release – $51.99 (20% off, save $13)
Ring Video Doorbell, Wireless or Wired, 2020 Release – $84.99 (15% off, save $15)
Amazon Fire TV Stick Lite with Alexa Voice Remote Lite – $19.99 (33% off, save $10)