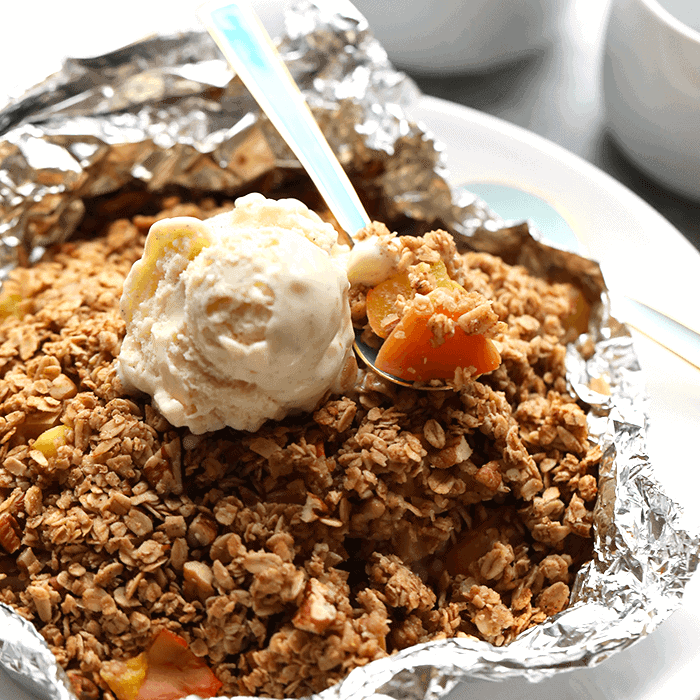 Dessert never tasted so good with this incredible foil pack peach crisp recipe! Made with juicy peaches and a simple crumble topping this summer dessert is healthy and delicious.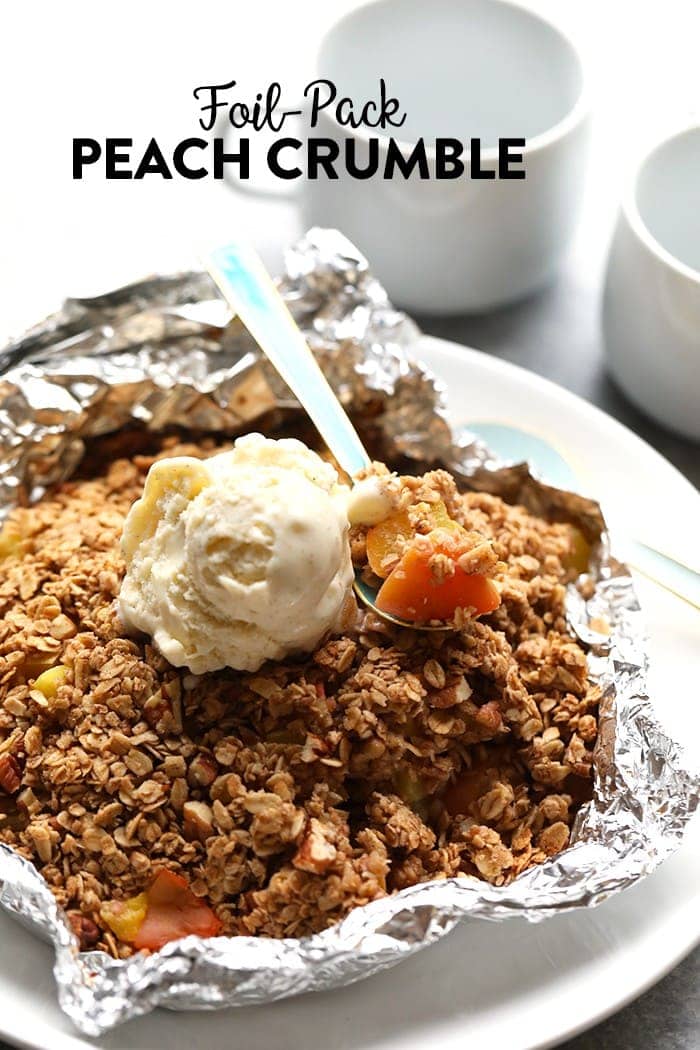 Easy Summer Foil Pack Dessert
We are peach people through and through and so excited it's peach season! Our peach smoothie is so refreshing and we can't get enough of our peach muffins.
This simple peach crisp recipe is made completely in a foil pack so that you can make this recipe in the oven or the grill for easy summer cooking.
Why the foil pack? A foil pack helps trap hot air, making your peaches super juicy and helping the dessert cook faster.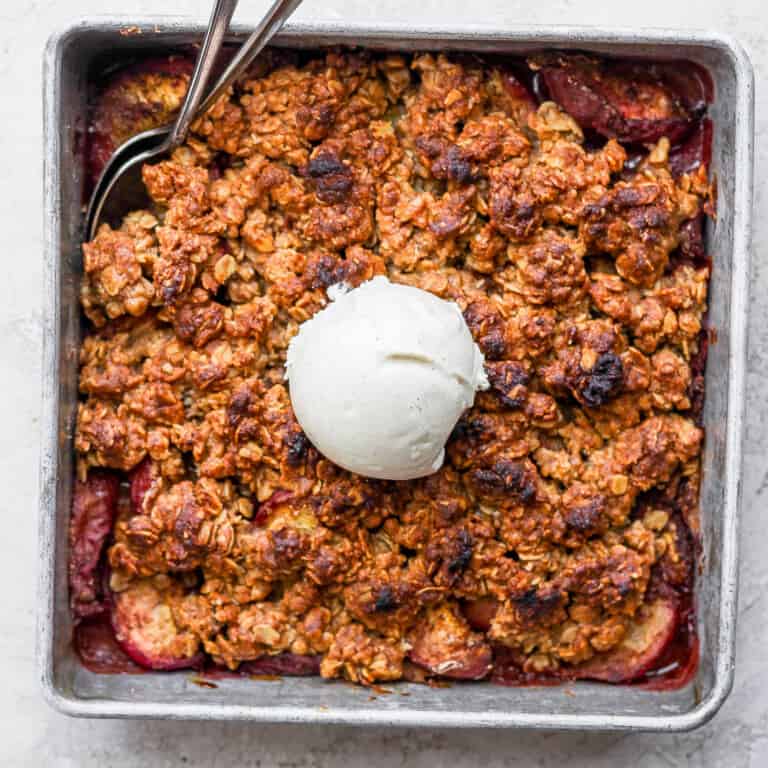 Classic
Peach Crisp
Nothing screams summer like a perfect peach crisp! Whip up this easy dessert that comes complete with a golden crumble topping. Enjoy!
How to Make a Foil Pack Peach Crisp
Create Tin Foil Pouch
Create an 8×8-inch foil boat using tin foil.
Prep PEach FIlling
This foil pack peach crisp is made with fresh peaches, lemon juice, and brown sugar. Slice the peaches into bite-sized peaches and then toss in lemon juice and brown sugar.
Can I use frozen peaches? You're more than welcome to use frozen peaches, but we highly recommend fresh ones.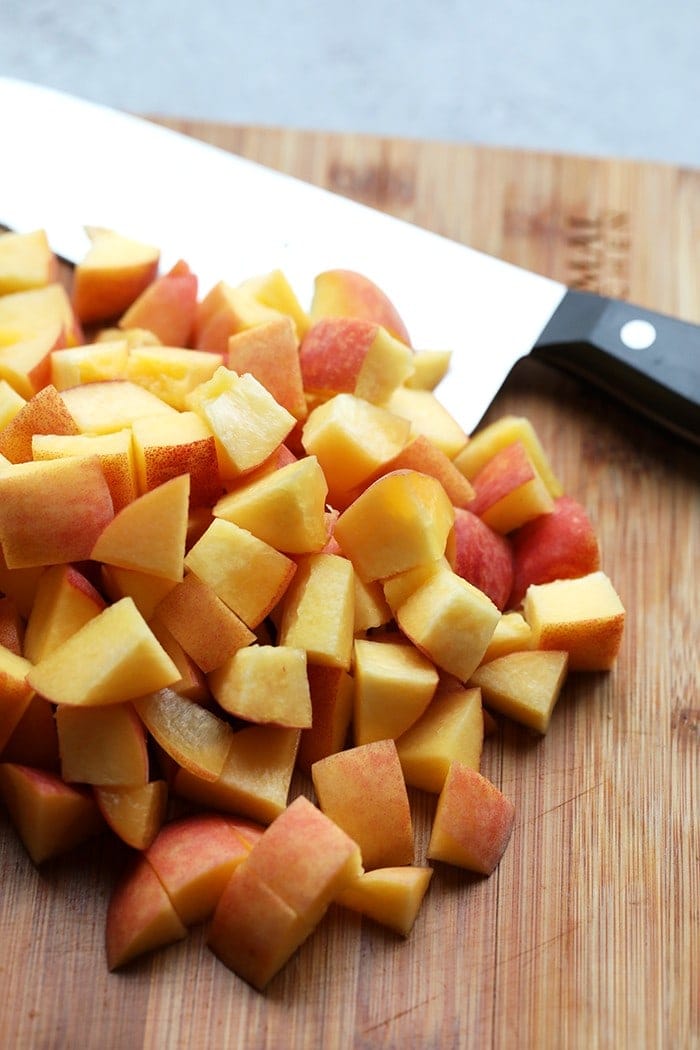 Make Crisp Topping
Now it's time to make the crisp topping. Place all ingredients into a bowl and mix well to combine.
What You Need
Oats
Flour
Pecans
Maple syrup
Butter
Cinnamon
Nutmeg
Salt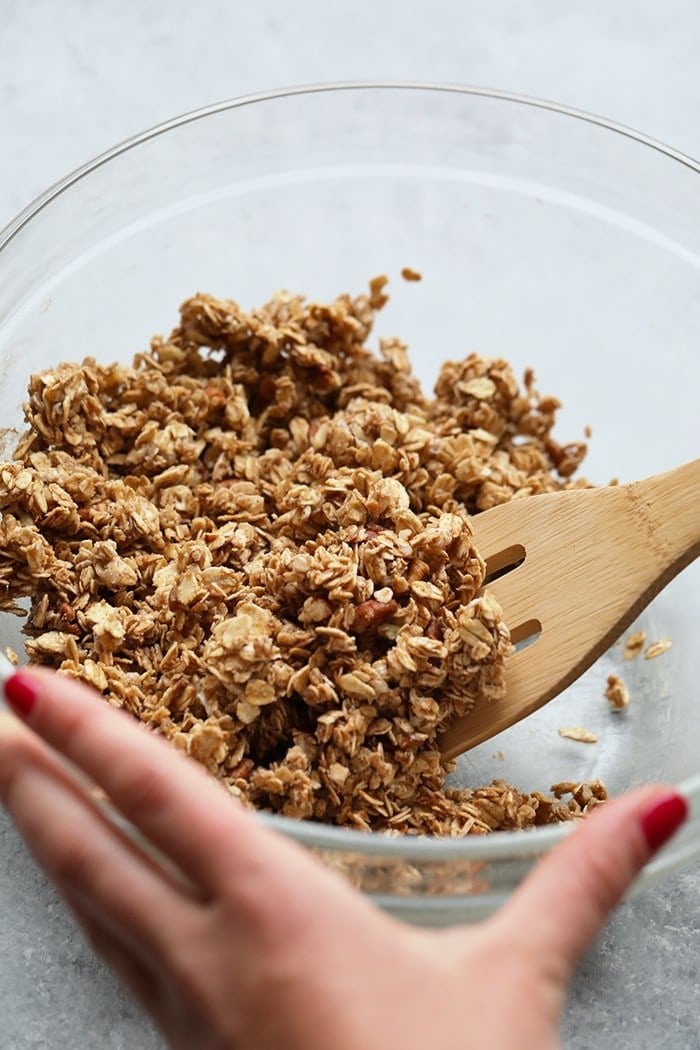 Assemble
Assemble the peach crisp on top of the foil in layers:
Half the peaches
1/3 of the crisp topping
Half the peaches
2/3 of the crisp topping.
Seal the foil pack so that no air can escape.
Bake or Grill
Bake or grill your foil pack peach crisp in the oven or grill at around 400ºF for 17-22 minutes or until the peaches are nice and juicy
Grill tip: make sure to cover your grill so that the heat can get trapped in the foil pack!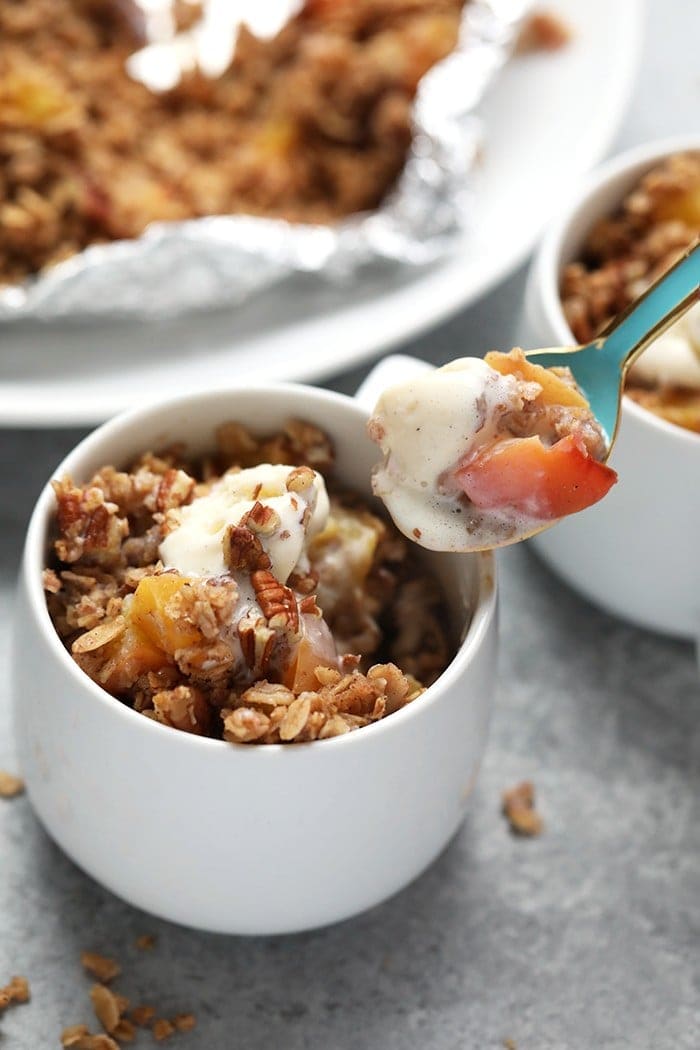 Serving Suggestions
A peach crisp is best served hot served with a big scoop of vanilla ice cream.
You can also serve it with fresh, homemade whipped cream, too!