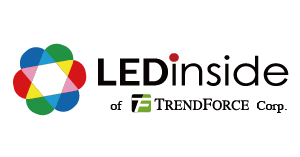 May 04, 2022-Rick Osterloh Senior Vice President, Devices & Services
Today we're announcing that Google has acquired Raxium, an innovator in single panel MicroLED display technologies. The team at Raxium has spent five years creating miniaturized, cost-effective and energy efficient high-resolution displays that have laid the foundation for future display technologies. Raxium's technical expertise in this area will play a key role as we continue to invest in our hardware efforts.
Raxium is based in Fremont, California and will join Google's Devices & Services team. We're thrilled to have the team at Raxium on board to help further our goal of building helpful devices and services to improve people's daily lives.
2022 Micro LED Self-Emissive Display Trends and Analysis on Suppliers' Strategies
Release Date: 31 May 2022 / 30 November 2022

Language: Traditional Chinese / English

Format: PDF
If you would like to know more details , please contact:
Disclaimers of Warranties
1. The website does not warrant the following:
1.1 The services from the website meets your requirement;
1.2 The accuracy, completeness, or timeliness of the service;
1.3 The accuracy, reliability of conclusions drawn from using the service;
1.4 The accuracy, completeness, or timeliness, or security of any information that you download from the website
2. The services provided by the website is intended for your reference only. The website shall be not be responsible for investment decisions, damages, or other losses resulting from use of the website or the information contained therein

Proprietary Rights


You may not reproduce, modify, create derivative works from, display, perform, publish, distribute, disseminate, broadcast or circulate to any third party, any materials contained on the services without the express prior written consent of the website or its legal owner.