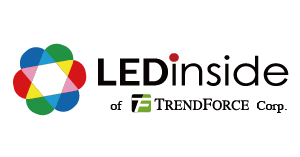 MRSI Systems is delighted to announce a new collaboration with Lumentum Operations LLC ("Lumentum", NASDAQ: LITE), a leading global photonic chip and module supplier for the automotive LiDAR industry. This collaboration promises to generate innovative LiDAR solutions for the industry.
LiDAR (light detection and ranging) technology is becoming the standard equipment in medium-end and high-end vehicles. In the next five years, the demand for automotive LiDAR in advanced driver assistance systems (ADAS) applications will grow at a compound annual growth rate (CAGR) of 94%. Compared to optical transceivers, automotive LiDAR needs to pass more stringent reliability verification, in which both the reliability of the photonic chips and their assembly technologies are critical. Assembling photonic chips with high reliability and zero-defect in large-scale productions is one of the great challenges facing the emerging automotive LiDAR industry.
Both companies bring decades of expertise to the collaboration. Based on its expertise in providing reliable diode laser solutions for communication and consumer applications, Lumentum has developed a series of diode laser products that meet the quality, scope, and reliability requirements of the automotive industry. Lumentum provides 1550 nm narrow linewidth DBR diode lasers for the frequency modulated continuous wave (FMCW) coherent LiDAR, 905 nm and 940 nm VCSEL array laser with corresponding power for long-distance LiDAR and in-cabin monitoring.
MRSI Systems is a global leading supplier of fully automated high-accuracy die bonders, providing high-precision, high-flexibility, high-reliability, and high-speed fully automatic chip assembling solutions for the optoelectronic and microelectronic industries. In the automotive LiDAR industry, MRSI provides high reliability and fully automated assembling solutions for different die bonding processes.
To be announced at the 2022 Compound Semiconductor Conference for Advanced Technology and Applications (Suzhou, Taicang), MRSI's collaboration with Lumentum will provide high-reliability photonic chip assembly solutions and services for the automotive LiDAR industry. The conference presentation titled, "Discussion on Photonic Chips and Assembling Technologies in Automotive LIDAR", will be delivered by Dr. Limin Zhou of MRSI on behalf of both companies. Dr. Zhou's speech will focus on the companies' collaborative work, including key assembly requirements and technologies, best mass production solutions for high-reliability and zero-defect, and experimental results.
"Reliability is critical for automotive LiDAR applications and both the laser chip and the module assembly technology are essential to passing the strict reliability requirements for vehicles," said Mr. Lu Yong, Senior Product Line Manager of Lumentum. "We are excited to continue our work with MRSI Systems, Mycronic Group. Our combined efforts will better support customers with a complete solution that includes high-reliability laser chip and assembly products."
Dr. Yi Qian, Mycronic Group's Vice President and General Manager for MRSI Systems, said, "We are happy to collaborate with Lumentum in the automotive LiDAR industry. MRSI Systems, Mycronic Group will have more opportunities to work with the global leading photonics company to develop high-reliability chip assembly solutions for the fast-growing Industry. The end-to-end solutions from chip to module assembly provided by our collaboration will shorten time-to-market and play a very important role in enabling mass production of automotive LiDAR solutions." 
Disclaimers of Warranties
1. The website does not warrant the following:
1.1 The services from the website meets your requirement;
1.2 The accuracy, completeness, or timeliness of the service;
1.3 The accuracy, reliability of conclusions drawn from using the service;
1.4 The accuracy, completeness, or timeliness, or security of any information that you download from the website
2. The services provided by the website is intended for your reference only. The website shall be not be responsible for investment decisions, damages, or other losses resulting from use of the website or the information contained therein

Proprietary Rights


You may not reproduce, modify, create derivative works from, display, perform, publish, distribute, disseminate, broadcast or circulate to any third party, any materials contained on the services without the express prior written consent of the website or its legal owner.