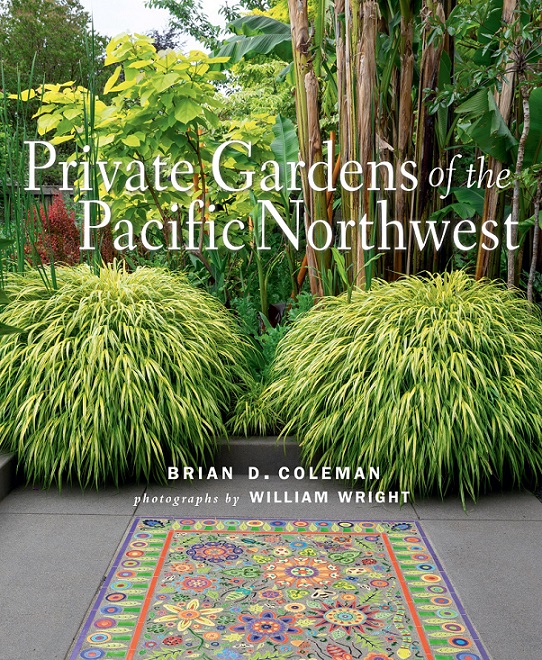 October 12, 2021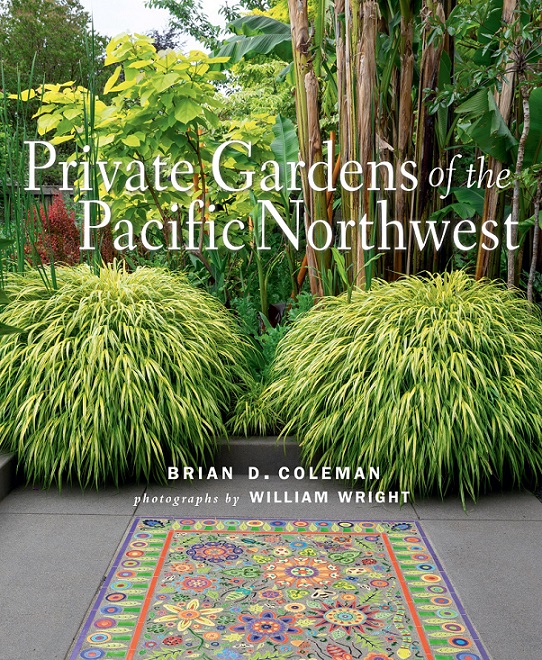 We hot-climate gardeners are finally feeling a breath of fall, as it shoos away the summer doldrums. The eagerly anticipated fall gardening season is at hand. Is it emotionally safe, therefore, to crack open a new book about Pacific Northwest gardens? Let's live dangerously!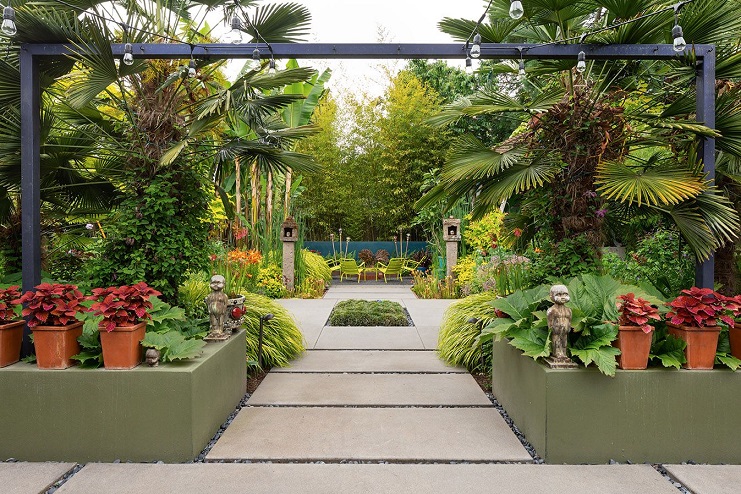 Private Gardens of the Pacific Northwest by Brian D. Coleman, with photographs by William Wright, came to my attention because the creative and cram-tastic Portland garden of Loree Bohl, publisher of Danger Garden, features prominently in it. So do several other gardens I've had the pleasure of visiting during Garden Bloggers Fling tours held in Portland and Seattle, including those of John Kuzma, Denise Lane, Lorene Edwards Forkner, and the spectacular spectacular Floramagoria, which earned the cover image.
Twenty lush, colorful, and artistically creative gardens from coastal Oregon and Washington get multi-page photo spreads and generous 1-2-page descriptions, along with informative photo captions. The author overlooks some PNW gardens you'd expect to see, like Dan Hinkley's Windcliff — well covered elsewhere — in favor of a few quirkier spaces that some might deem less a garden and more of a structural attraction, like a treehouse getaway and an unusual stumpery.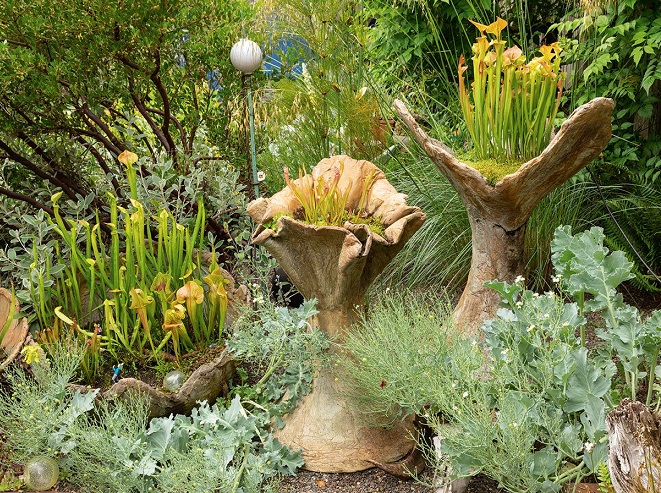 The book aims for a broad mix of gardens, from rural to suburban, expansive to intimate, tropical-style to Japanese-influenced, with plants ranging from agaves and yuccas to pitcher plants and ferns. (How do they manage to grow everything in the PNW?) Even if you can't grow what they're growing — and we here in Texas certainly can't, for the most part — it's fun to page through an eye-candy book like this for the armchair travel, for a design idea that jumps out at you, and for an appreciation of the beauty of a vastly different gardening climate.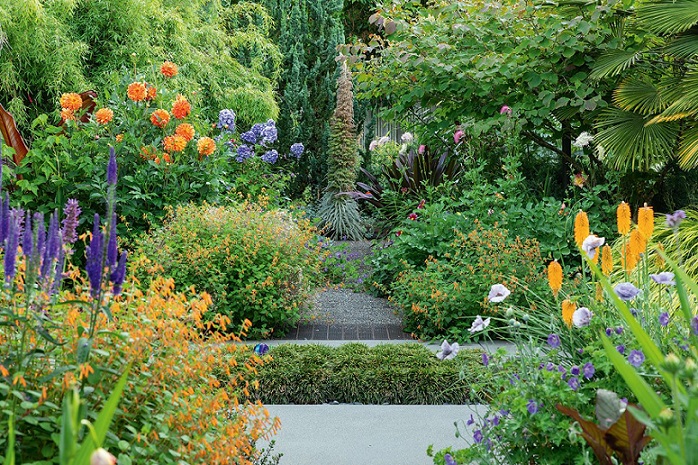 Don't worry, Texas gardeners. It's safe to read books like this now because we're entering our best gardening season while the Pacific Northwest gardens are soon shutting down for the chilly, rainy winter. So enjoy!
Disclosure: Gibbs Smith sent me a copy of Private Gardens of the Pacific Northwest for review. I reviewed the book at my own discretion and without any compensation. This post, as with everything at Digging, is my own personal opinion.
I welcome your comments; please scroll to the end of this post to leave one. If you're reading this in a subscription email, click here to visit Digging and find the comment box at the end of each post.
_______________________
Digging Deeper: News and Upcoming Events
Need design help with your yard? Hire me as your personal garden coach! Maybe you need replacement plant ideas after the big freeze. Or maybe your landscaping has grown tired, and you want fresh curb appeal. Or perhaps you're ready to get rid of some lawn and create a pollinator garden, bird habitat, or hangout space for you and your friends. I'm here to help! Contact me to let me know what's going on, and let's figure it out together. My range is Austin and suburbs within a 25-min. drive of NW Austin, but I'm flexible and can travel farther with a surcharge, so let me know where you are. Weekday morning appts. only.
Join the mailing list for Garden Spark! Hungry to learn about garden design from the experts? I'm hosting a series of talks by inspiring garden designers, landscape architects, and authors a few times a year in Austin. Check out the 2021-22 schedule. These are limited-attendance events that sell out quickly, so join the Garden Spark email list to be notified in advance. Simply click this link and ask to be added.
All material © 2021 by Pam Penick for Digging. Unauthorized reproduction prohibited.