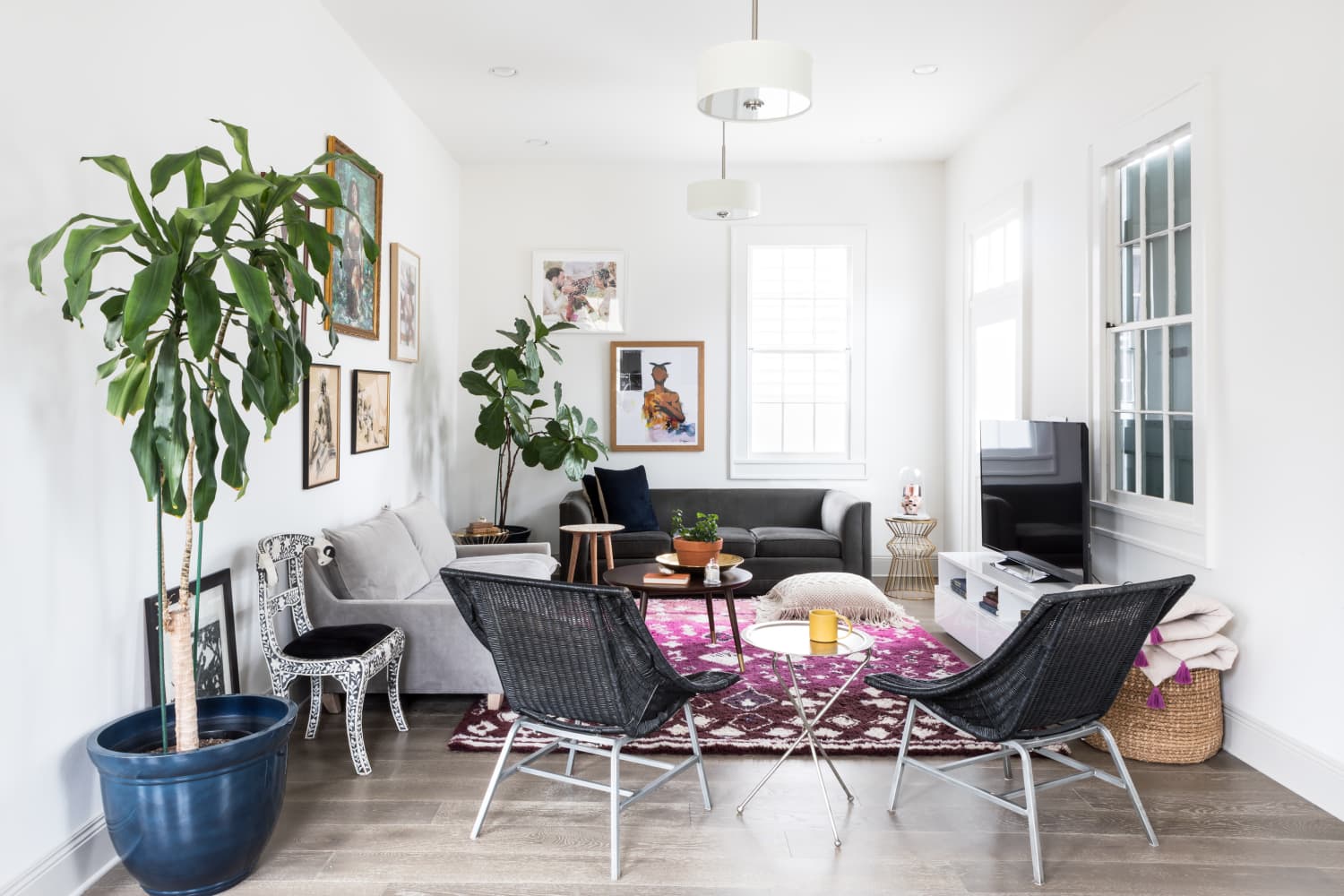 Even in a hot seller's market, putting out the "for sale" sign and hoping for the best doesn't mean your house will sell right away — or that you'll get top dollar for it. Home staging can make a significant difference, allowing potential buyers to visualize the property as their future home. 
If professional staging isn't in your budget, here are some budget-friendly tricks and tips from the pros that will transform your home for next to nothing. These are a few of the under $15 items they often don't leave for a job without.
"We always bring some form of greenery," says Lauren Dalrymple, a professional home stager and co-owner of Ivy Lane Home Staging in Denver, Colorado. "The Target fake plants come in all different sizes and they are really, really reasonably priced. It's something that we do in every space no matter what."
Plants, even fake ones, can be strategically placed to freshen up a home. "Placing greenery in a room adds life to a space," adds Betsy Boughner, a professional home stager in the Pittsburgh market and owner of PorchLight Home Staging. "Faux succulents are so great looking now and very affordable. We place succulents in almost every room in a house when we're staging."
Decorative Pillows and Throws
Another favorite among home stagers is to use decorative pillows and throws on upholstery. "We do mixing and matching from a budget standpoint," says Kate Keyser, co-owner of Ivy Lane Home Staging. She advises mixing a few higher-end pillows with more affordable options. "Just to give it that look without having to break the bank," she adds. 
Boughner also uses pillows and throws to add texture and warmth to a room. "A buyer wants to experience a cozy and warm feeling when considering purchasing a house. Adding neutral earthy tone pillows and throws can help do this," she explains.
The right curtains can tie a room together and even make it appear more spacious; however, it doesn't mean you need to spend a lot of money on high-quality curtains. 
"We like to bring sheer curtains from HomeGoods or IKEA," says Dalrymple. "They look amazing. "White sheer curtains can make the space double in size."
"Don't forget about the walls in a house," says Boughner. She recommends picking out some artwork to add a pop of color and character to a room. 
You can even make it a DIY project. "One of our favorites is to quickly paint over something that has an amazing texture," says Dalrymple. She suggests finding a textured or patterned canvas and painting it all black, white, or a neutral shade. "At Home is always running a sale on canvas pieces," she claims. 
Mirrors are another great and affordable wall accessory. "You can get a great mirror from somewhere like Walmart," suggests Keyser. "It doesn't have to be super high-end. It just has to be strategically placed." Boughner also likes to add mirrors when she's staging a home. She explains that they can make a room feel larger, especially when placed opposite a window.