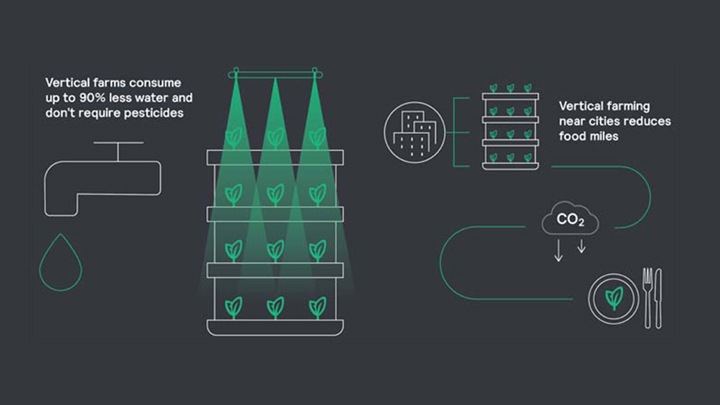 "Signify recognizes that to feed a growing population efficiently, growers need to be on the cutting edge of technology to be efficient in production while minimizing land and water use." says Blake Lange, Business Development Manager for Vertical Farming at Signify.
Blake comes from a long line of farmers, who have been growing corn and soybeans for more than 160 years. He understands the challenges of running a farming business like no other, and for the last decade, he's been helping farmers across North America shift to a new way of growing, with dynamic LED lighting systems.
And what makes our technology unique?
The challenge that comes with indoor farms, is that there is no natural light- while light is essential part of plant growth. But not all light is equal, and different plants have different lighting needs. Philips LED grow lights in combination with GrowWise control system, do not only provide the necessary light levels, but give farmers a full flexibility and control over their lighting. It enables them to create their own light recipes; including a time set up, the duration, intensity, and spectrum to fit plant specific needs.
"With Philips GrowWise controls, we can steer specific plant characteristics, such as compactness, color, branch development and flowering.  We can also change the light recipe over time to be able to change crops efficiently.  For example, growing baby leaf greens in Spring and herbs around Thanksgiving." adds Blake.