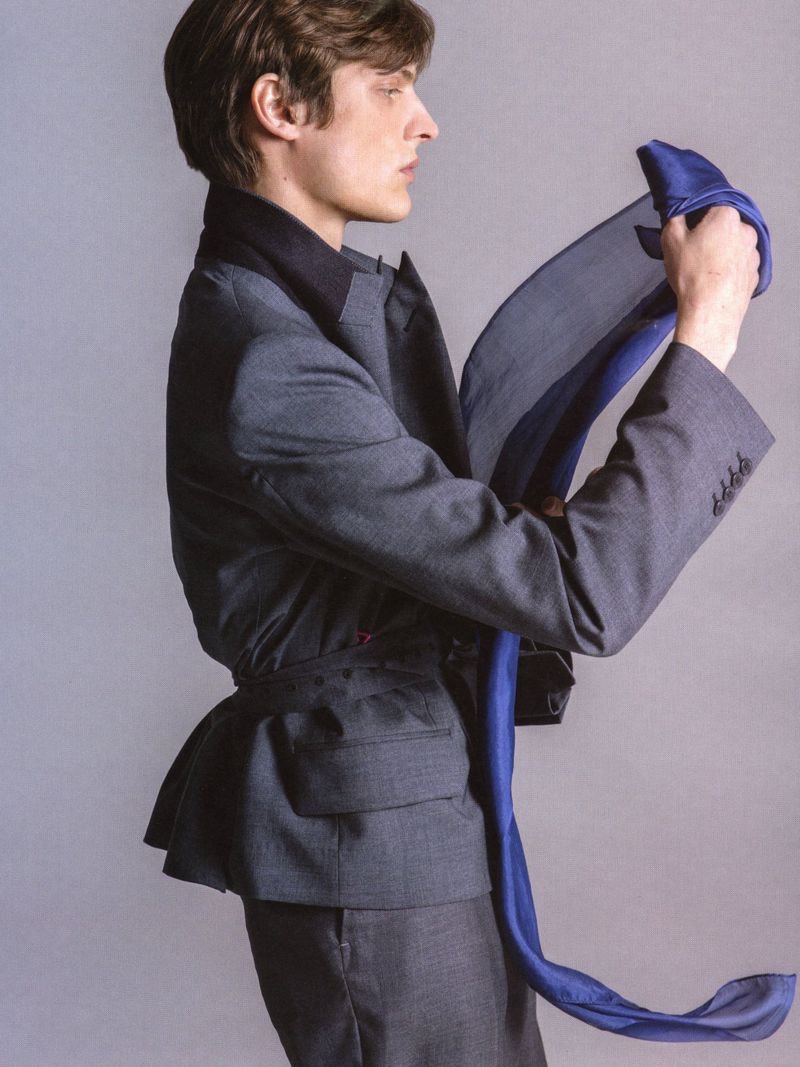 Published on
Photos by Jackie Nickerson
Styling by David Bradshaw
In a new editorial, Valentin Caron celebrates gentle, fluid designs. The top model is featured in the most recent edition of Numéro Homme. Valentin is the sole star of a story titled "Le Temps De L'Innocence" or "The Age of Innocence," which takes place on a minimalist studio set.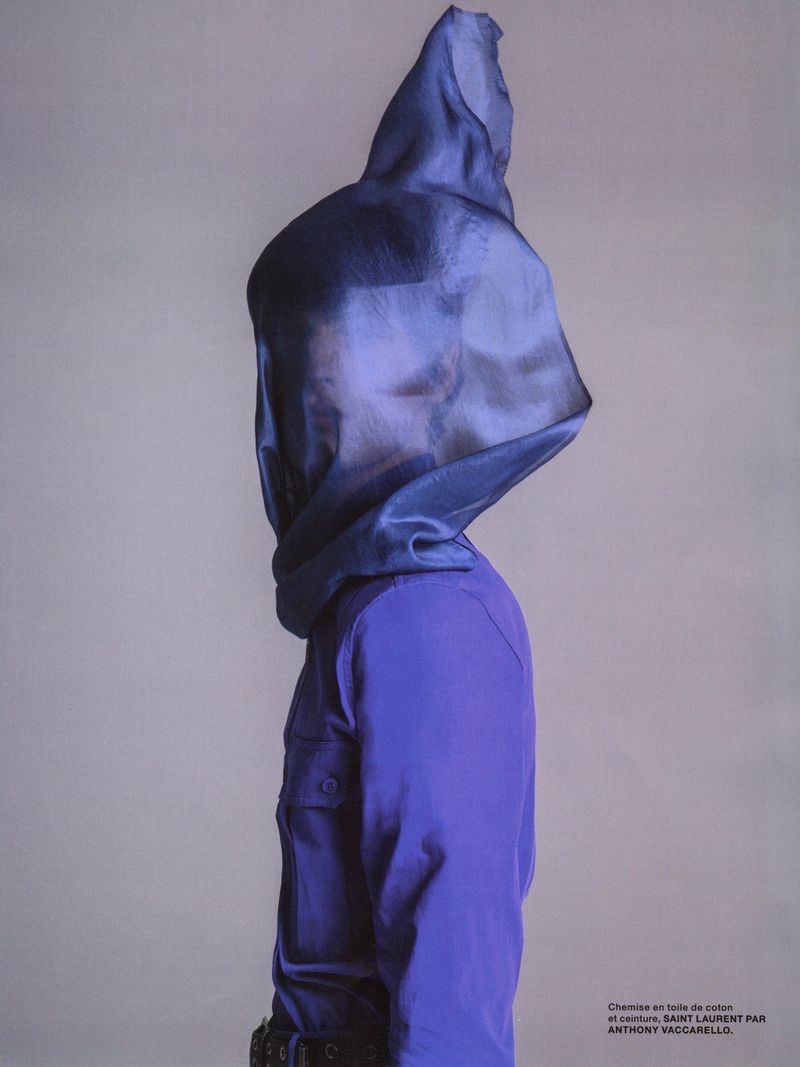 Jackie Nickerson photographs Valentin Caron for the pages of Numéro Homme. Nickerson creates a classic fashion shoot by combining black-and-white and color images. Meanwhile, the photographer uses interesting cropping and various materials to obscure Valentin from view.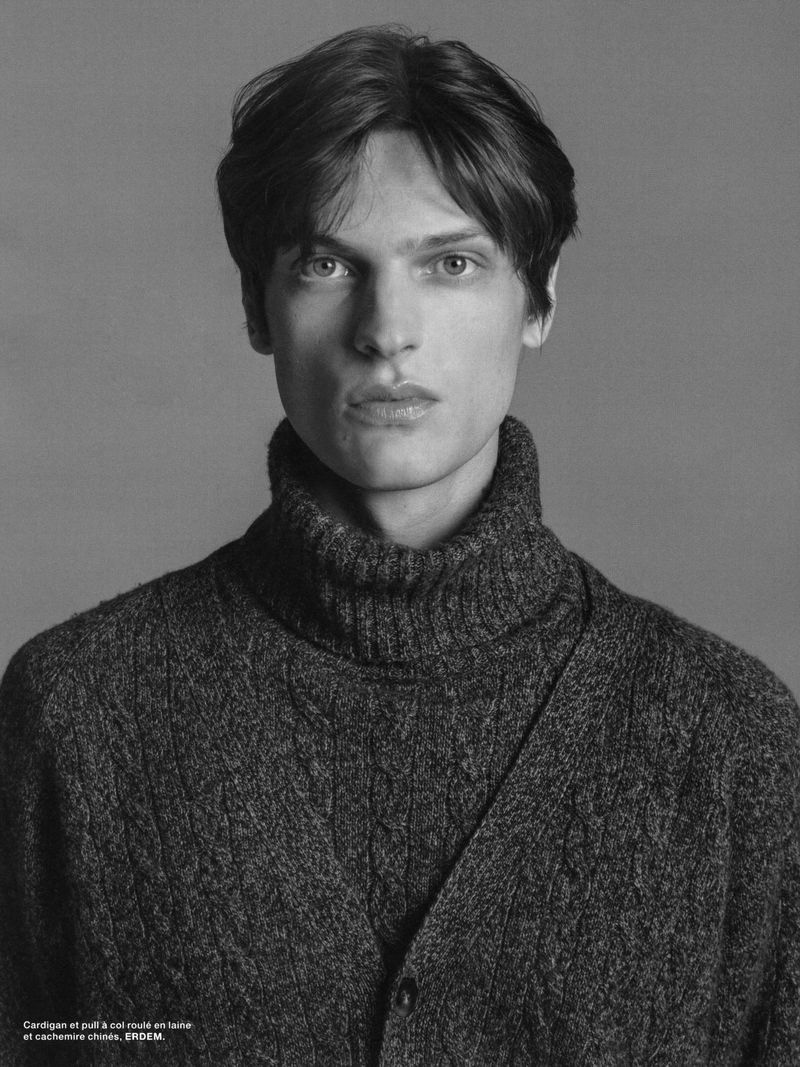 Whether casual or formal, beautiful elegance reigns supreme within the pages of Numéro Homme. For the occasion, David Bradshaw outfits Valentin Caron. Bradshaw dresses the model in relaxed tailoring, soft knits, and sophisticated sportswear. Louis Vuitton, Salvatore Ferragamo, and Prada are among the featured brands.