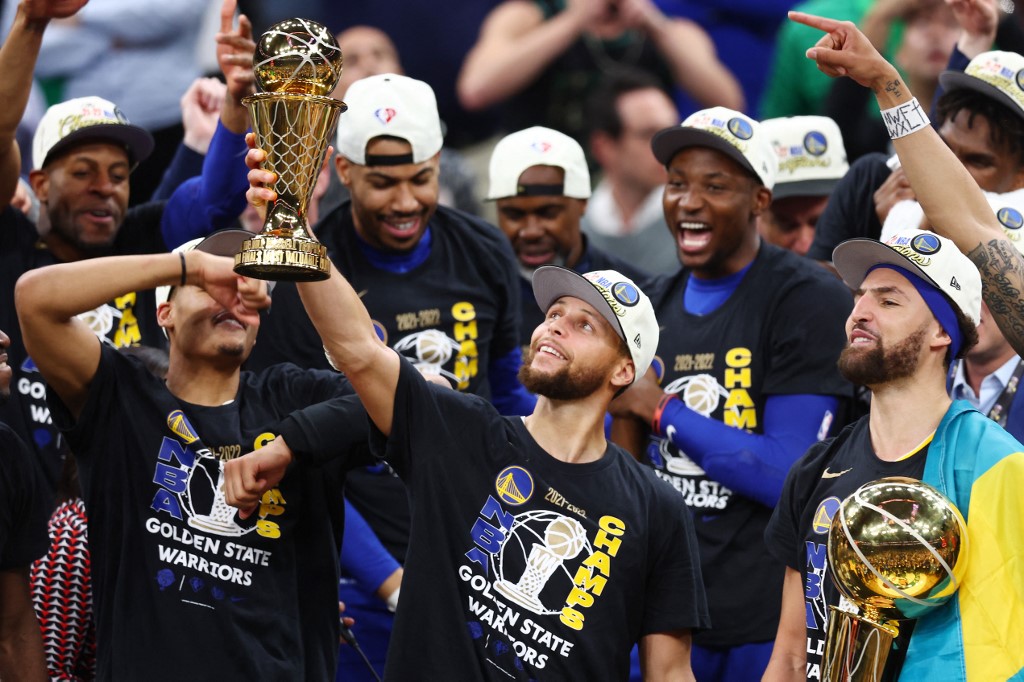 Golden State Warriors guard Stephen Curry was named the NBA Finals Most Valuable Player by a unanimous vote following the team's championship clinching 103-90 win over the Boston Celtics in Game Six on Thursday.
The Finals MVP award was one of the few major awards that had eluded the eight-time All-Star, who has won two league MVPs and four championships.
 Curry led the way for the visitors with 34 points, seven assists and seven rebounds in Game Six.
"It means we won, it means we took advantage of the opportunity to get back here," Curry said, when asked how significant the award was to him.
Stephen Curry is the 2021-22 recipient of the Bill Russell Trophy awarded to the #NBAFinals MVP! pic.twitter.com/dNE9V7glu9

— NBA (@NBA) June 17, 2022
"I hear all the conversations, I hear all the chatter, we hear all the chatter but at the end of the day it's about what we do on the floor. Ain't got to talk about it, just got to go do it. And that's what this is about."
RELATED STORIES
Get the hottest sports news straight into your inbox

Read Next
Subscribe to INQUIRER PLUS to get access to The Philippine Daily Inquirer & other 70+ titles, share up to 5 gadgets, listen to the news, download as early as 4am & share articles on social media. Call 896 6000.
For feedback, complaints, or inquiries, contact us.